Curved Slow Rebound Memory Foam Pillow
TAKE THE PAIN AWAY & EXPERIENCE LONG LASTING COMFORT
The Curved Slow Rebound Memory Foam Pillow will instantly change the way you sleep at night! Allowing your partner to rest their head on your arm without your arm going numb, this smart memory foam pillow is also excellent for side sleepers and people who nap at tables.
Features:
Ergonomic design, effective fit to the human cervical vertebrae, soft support, cervical vertebra comfort.

Providing perfect support: With a perfect curved shape design, this memory foam pillow can perfectly place the arm under the pillow to prevent the arm from being pressed during the sleeping journey and causing pain. 

New design quality memory foam: Luxury memory foam filling with 5 seconds return technology, comfortable and durable, cushioning the body and relieving painful pressure points, bringing ultimate relaxation.

The best choice for couples: When a couple is sleeping, use this pillow to hug, don't worry about arm numbness. It is also great for naps, making it easier to work in the office. You can also buy for relatives, friends and parents. This is the perfect gift.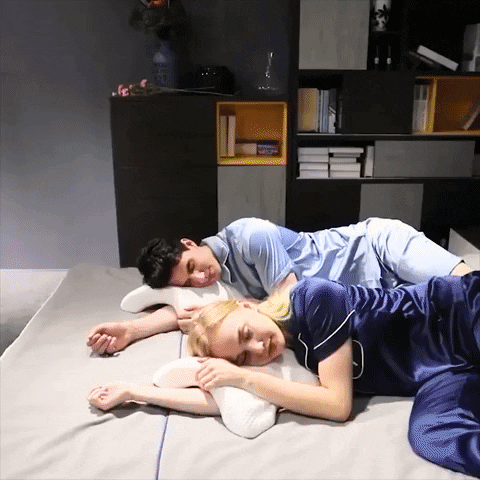 Lessens pressure on arms to prevent numbness. As much as we like having loved ones nestle close at night, there can be quite a bit of pressure on your arm when they rest their head on it. This prevents the ensuing numbness thanks to its special curved design that lessens pressure on arms. Now your partner can sleep closer!
Also great for side sleepers and table-sleeping. Its innovative curved design also makes it ideal for both people who sleep on their sides and those who have to sleep at their desks or tables, such as workers and students. It makes sleeping anywhere comfy, provides a place for your arms, and boosts circulation.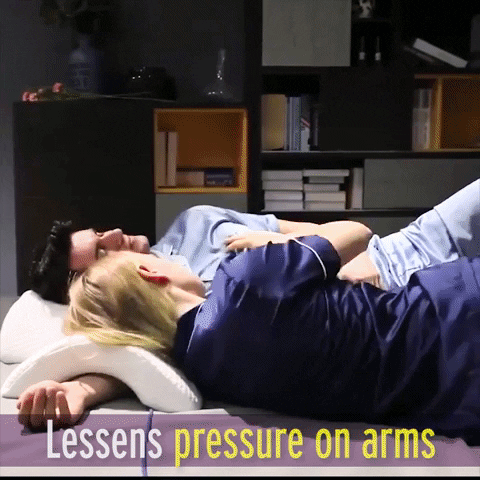 Provides neck and shoulder support. Hate waking up with your neck all sore and stiff? This will provide relief from soreness, stiffness, and tension by ensuring your sleeping position, including your spine,  is optimal. It is also slow to rebound, allowing it to hold its shape longer.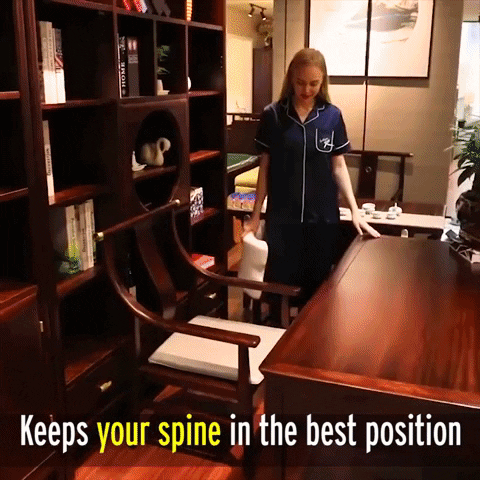 Adjusts according to your body. It doesn't just adapt to the contours of your head and neck, it also adapts to your body heat! It gets softer in warmer temperatures and firmer when it gets colder, shifting and adapting through the night for the most restful sleep.
Product Specifications:
Package includes: (1) Curved Slow Rebound Memory Foam Pillow, Thread Count:100, Fabric Count:50

Material: pure polyurethane core with an ABS-steel frame

Size: approx. 13.7 x 11.8 x 5.1 inches

Weight: 530g/1.1lb
OUR GUARANTEE:
When you order your Curved Slow Rebound Memory Foam Pillow today, you're protected by a 30 day, no-questions asked money back guarantee plus world class personal customer service! Buying items online can be an appalling task, our authorized Serenity Evolve team want you to realize that there is absolutely ZERO risks in purchasing products from SerenityEvolve.com. 
We have 24/7 Email Support. Please contact us if you need assistance.

* LIMITED stock, Click ADD TO CART before stock runs out! *
Curved Slow Rebound Memory Foam Pillow
Curved Slow Rebound Memory Foam Pillow
Curved Slow Rebound Memory Foam Pillow
Curved Slow Rebound Memory Foam Pillow
Curved Slow Rebound Memory Foam Pillow